When I first bought my jeep it was completely stock with a brand new soft top, the door nuts still had paint on them, it was spotless. It had 26's on 15x8 canyons 4.0 nv3550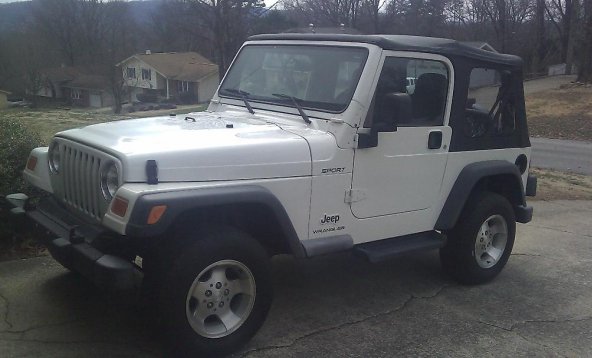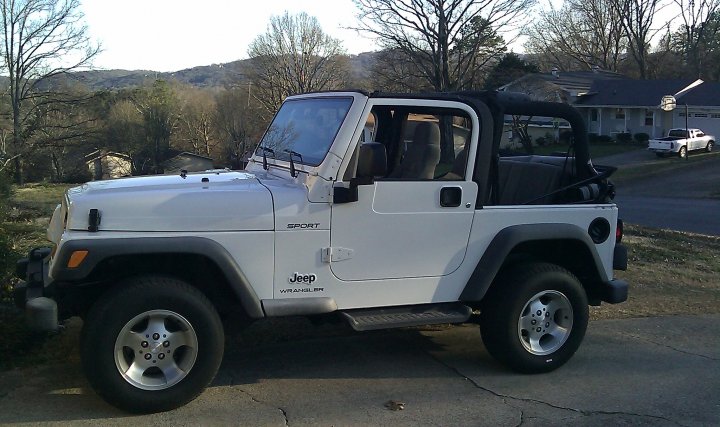 Oh boy what happened next!

MrLawMoose wrote:Oh boy what happened next!
Those tires were shot so, needing tires right away (after doing a 180 on a 5 lane) I took what ever the shop had. 28" destination a/t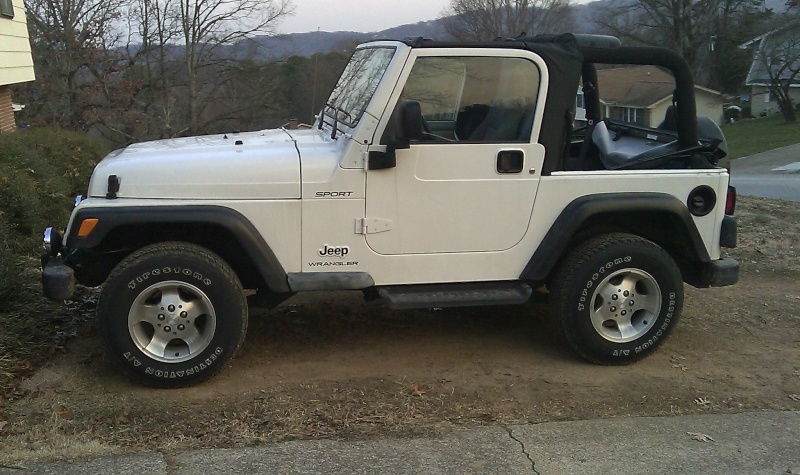 painted the flares then the grille a year later and added a winch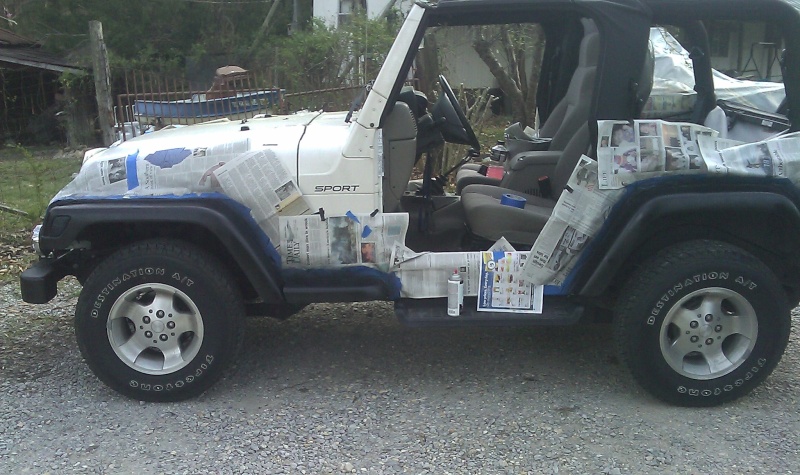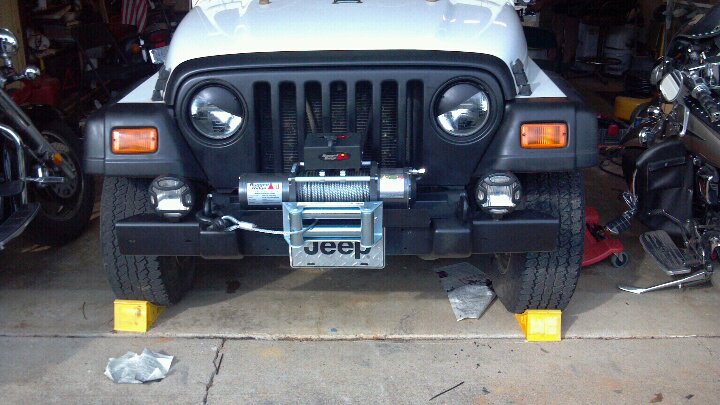 Then I lifted it 3.25" (2bb 1.25bl) and removed the front swaybar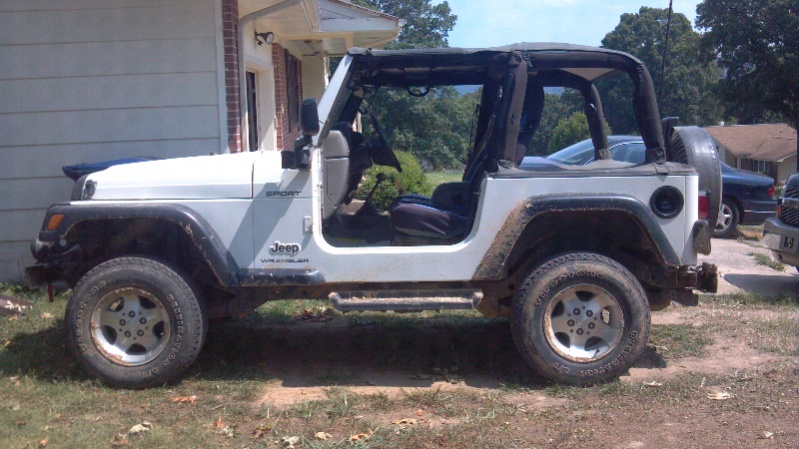 Dont underestimate a jeep with 28" tall tires, these washboards were made for 33's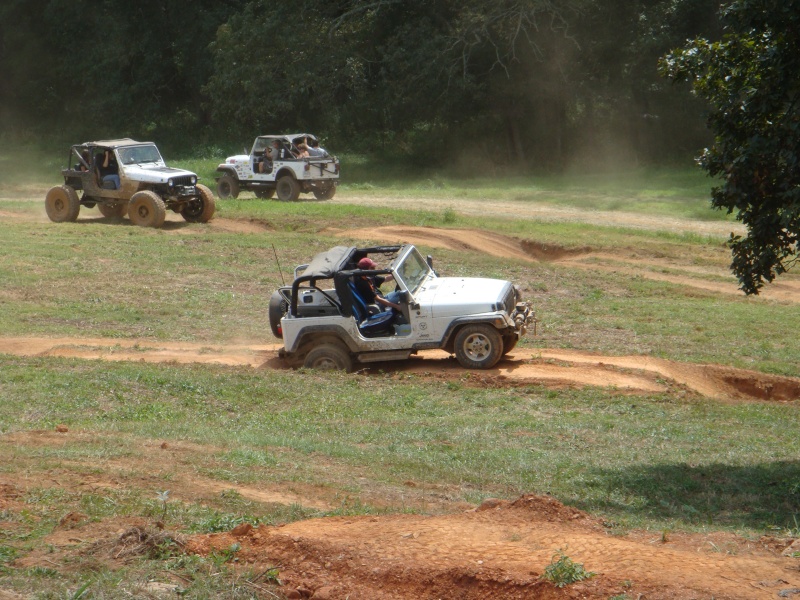 Then busted a shock doing this, cause it was muddy and I slid and it hit a sapling \/
brand new just off the lot 2012 sahara being winched up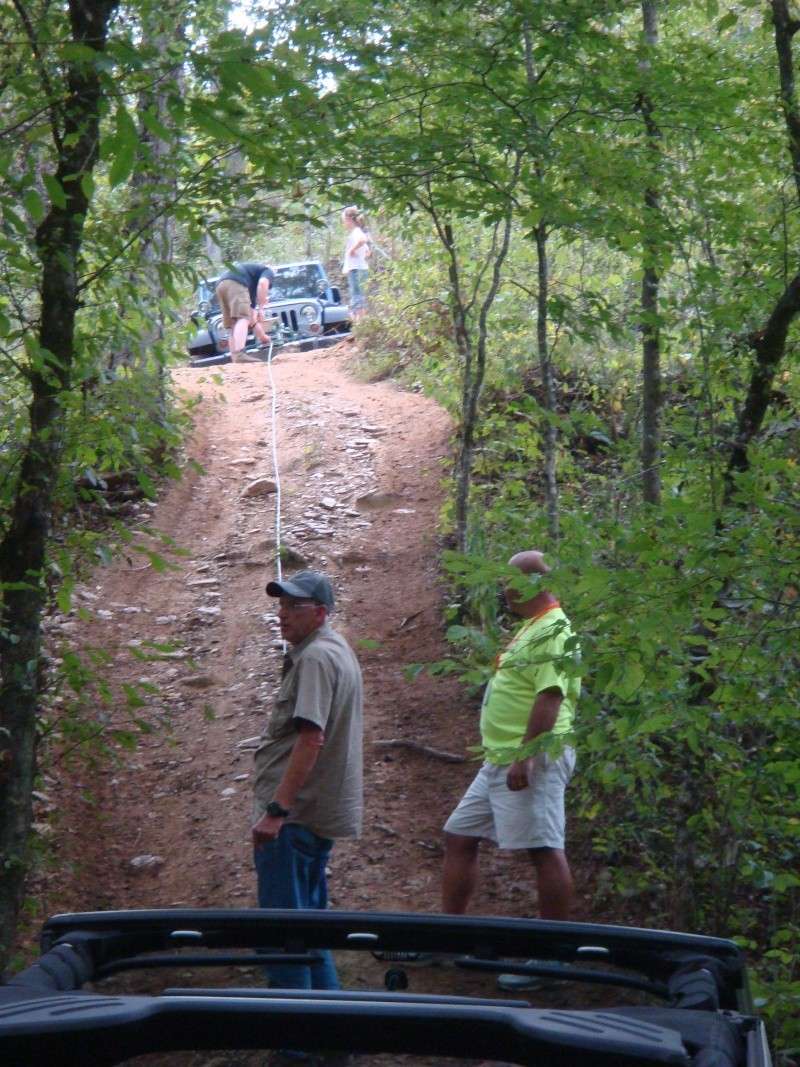 Then I moved all the breathers to the intake, and installed a hand throttle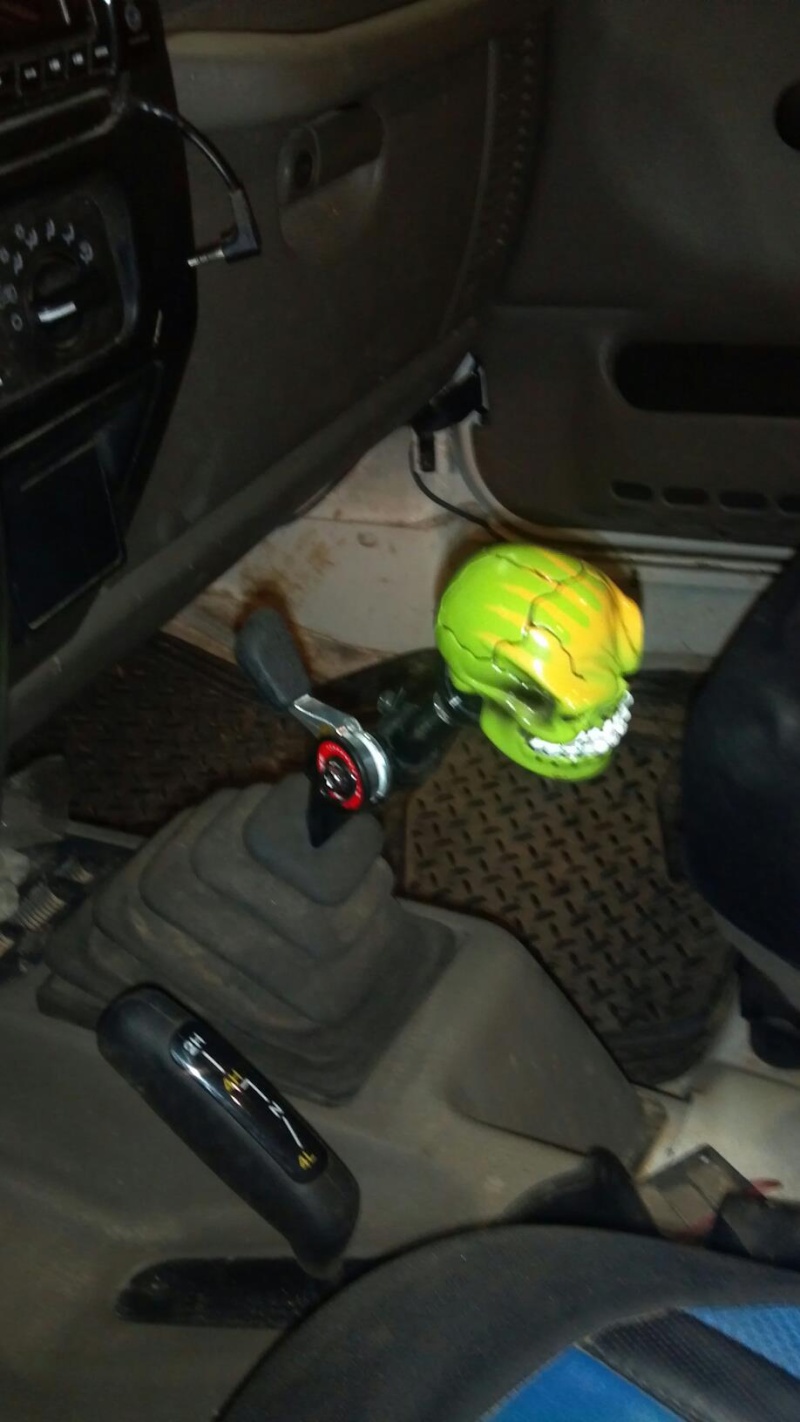 I just put a set of 33x12.50r15 destination mt's wrapped around a set of 15x8 Rugged Ridge D-window w/ 3.75bs on, on black friday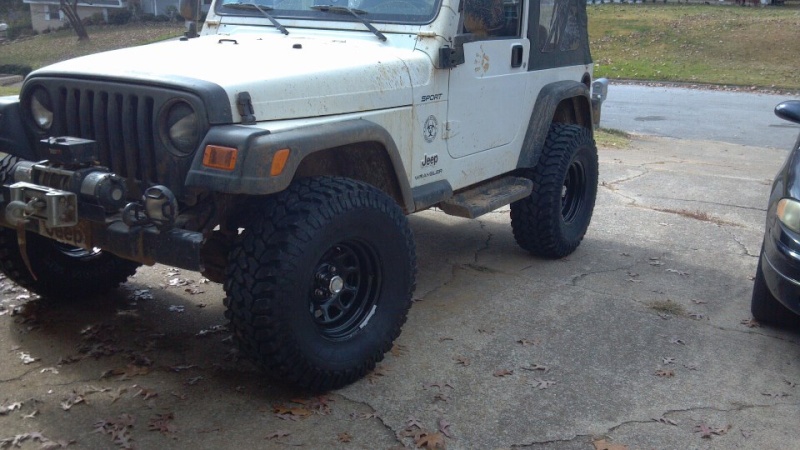 Picked up some full 2 piece soft doors today "like new" $250, cant beat that when they retail for $450 plus shipping.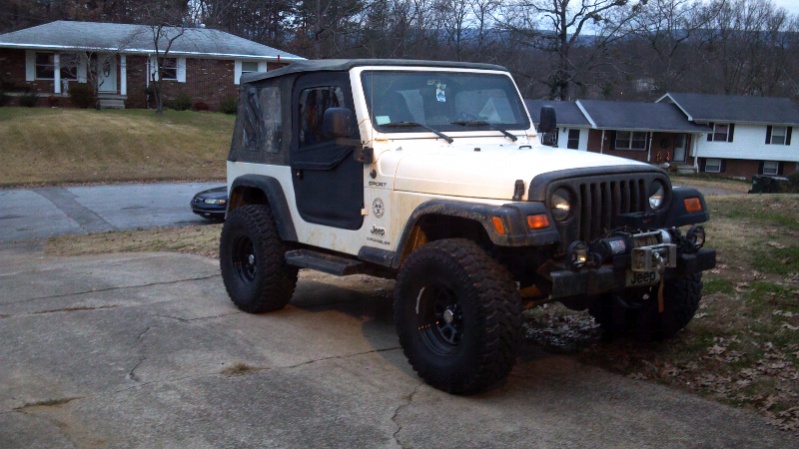 _________________
03 Sport, D44, 3.73, 4.0, nv3350, 2bb, 1.25bl, 1.25MML, 33x12.50M/T on 15x8's, CB, Rugged Ridge 8.5k
WF TN Jeepers FB Page
Join American Jeepers Forum Today

Similar topics
---
Permissions in this forum:
You
cannot
reply to topics in this forum